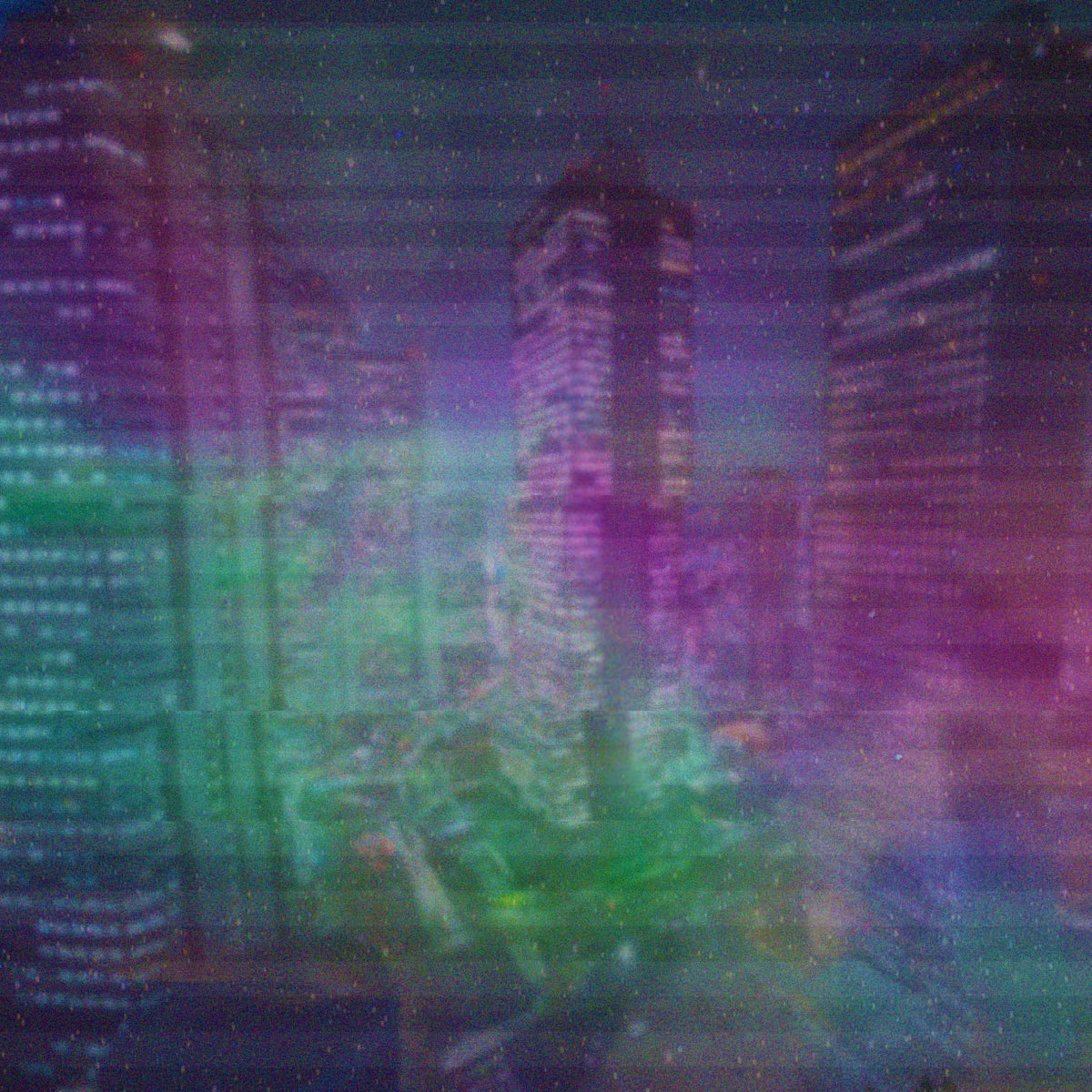 NewEraDreaming, the young leader of the multinational record label Flamingo Vapor, is one of my fellow ambient artists who choose to label their work as 'vaporwave'. I've worked closely with him in the past (he did choose to release Yukagir, for some reason), and so when I saw a semi-new album of his up on the Internet, I had pretty much no choice but to review it. (and also he may have asked me to do that).
The release is titled 都市景観, or, in English, skyline or urban landscape. Well, that tells you a lot right from the outset. It is a dreampunk album, as evidenced by its liberal use of night cityscapes and VHS scanlines, and also by the running times of the tracks.Whereas releases outside of the greatest subgenre of ambient music might choose to release in uneven, short-scale song lengths, NewEraDreaming chooses to release exactly one hour of music, right down to the second. But this somehow does not discredit the work. As we will see, it's quite nice for certain applications. It was originally released some time last year, if I recall, but was privated by NED due to outside considerations.
The first track, 発見され (discovered), is what appears to be a heavily manipulated sample of bells ringing, stretched out (I suspect using the Paulstretch feature of Audacity) over a timespan of 30 minutes. That said, there is little substance lost in this song. A chord progression still exists - whether or not it is an original composition, I do not know - and an atmosphere is effectively created, even with this simple process of manipulation. Bass resonations echo throughout the song, rumbling like a radio transmission from a different planet (seriously, look that up). It reminds me of a far longer and more melodic version of the song 'Intro' from Agætis Byrjun by Sigur Ros. At times it reminds me of a Paulstretched Brian Eno song. It's a calming, mildly apocalyptic track. It is recommended for all of you fellow emo transgirls.
The second track follows much the same formula. An atmospheric synthesiser track created through audio manipulation of samples, it also is a calming, warm ambient track that fully fits the moniker of dreampunk. It has a slow start and a long-winded demise: I actually had to check my phone to see if it was still playing the song at points. In this way it resembles more lowercase music and other experimental genres within the left-field umbrella. At exactly fifteen minutes long, this track (aptly named endless) is another soft ambient track, probably useful for essayists in terms of concentration while writing.
The third track is far darker, at times reminding me of an early HKE track. It captures the ambiance of the city far more than the other two tracks, resembling the first track from the telepath/HKE split (sort of, but a lot more murky). There is heavy bass without beats, and everything seems either to be covered with chorus or to be obscured within the noise of the song itself. I'm... actually struggling for things to say about it. It's definitely a good song, but there is very little to report on. It's a column of air expelled from a chimney. It's a sunset over skyscrapers, viewed from an apartment rooftop in Seattle. It's 90s grunge mixed with 10s nihilism.
Overall: a decent album. While it's far from NED's best work, it is also far from his worst, as in The Life Aquatic with Steve Zissou. It is recommended for writing, as it is minimal and has a good effect on productivity. It leaves little room for distractions. I can see this sort of thing taking off.
You can listen to the album here.